Over the last few years, dabbing has garnered a lot of attention. It's an exotic way of doing marijuana after it has been legalized. Irrespective of the type of dabbing method, an electric nail is essential to have an ultimate calmative effect. However, owing to lack of knowledge, the most common item associated with the dabs is a butane torch.
Butane tends to be more volatile, and the process holds the potential to cause an explosion too. With the introduction of e-nail Canada, things are safer and convivial than ever. It is the best alternative not only to safeguard but also to improve the consumers' lifestyle. For those who are still unable to comprehend this utilitarian stuff, read on further.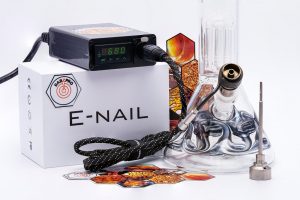 More on this dab nail:
An e-nail Canada is a standard dab nail trending in market for ditching the use of a butane torch. Thus, it doesn't heat up the nail with butane. It is typically a metal box with the following parts:
Port for a coil
PID for gauging the coil current temperature
A couple of switches
While using an e-nail, setting the right temperature is vital over a healthy overall experience. By doing so, it ensures the concentration reaches a consistent temperature.
Why electric?
Going electric has got some valid reasons for sure. For example, while using an e-nail Canada, individuals will stay cleaner as they will not be burning the hash while dabbing. They will rather vaporize it at an optimum temperature for true pleasure. Apparently, one may find e-nails to be expensive than those standard dab nails. However, people who plan to do marijuana at a regular interval can opt for e-nails. The reason is e-nails can retain their ideal temperature for long hours. Hence, this can be a good investment to enjoy a series of dabs in a row without burning oil.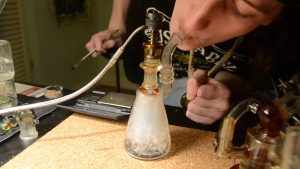 Benefits:
Electronic dabs help to keep the temperature low, and thus they prevent dabbers from getting irked while on medication.
Individuals can unravel a complete new palette of flavors owing to the fuller presence of terpenes.
Additionally, a gamut of new technologies is been included under this electronic nails. For instance, titanium screen for a full melt, and sapphire insert. These add-ons further provide more vaporization of the product.
Titanium screens also provide plug in option for the ones who don't prefer the remnants of full melt.
With proper monitoring of temperature, one can enjoy all these benefits to the core. This is an effective way which both the experienced and novice can go for. Inclusion of an e-nail Canada can bring a significant change in the dabbers' dabbing routine.
All about safety
This new-found love in the life of dabbers is completely safe. Considering the growing dabbing craze, using of e-nails make complete sense for the daily medication process. These are available in many e-stores at a reasonable price. People can also purchase expensive customized nails for unforgettable healthy dab routines. Fret not, no risk is associated with this piece of equipment.